IMMJ Portfolio - Nathan Gibson
Please see below for a selection of my work. I have collected together both commissions and personal projects, with short films detailed first and stills based photography to follow. I would be very happy to discuss and expand upon any questions related to each project if requested.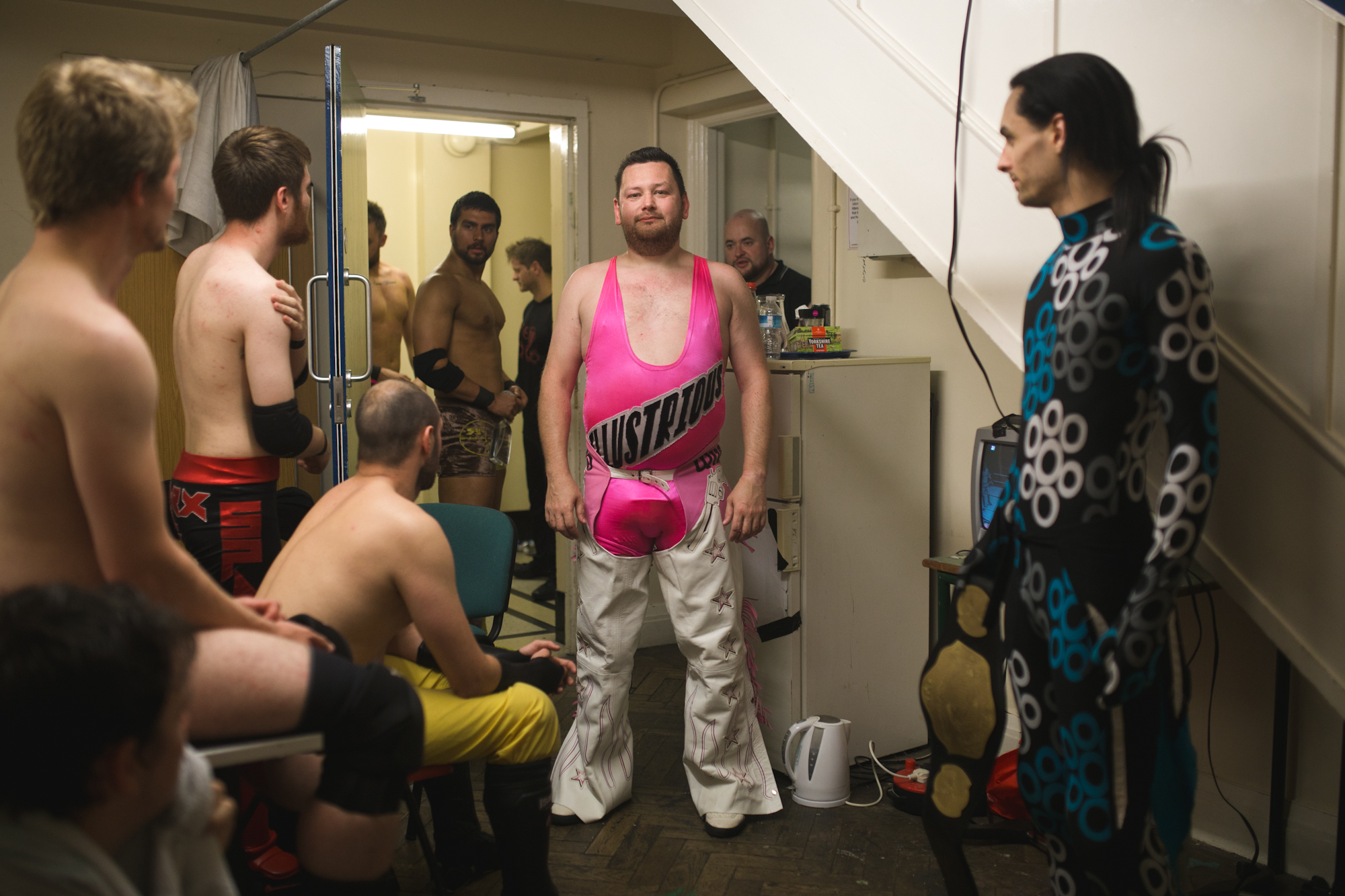 Behind the Golden Curtain
What I've discovered as my project with the National Community Wrestling Alliance develops is that the shows themselves form only a small part of a strong, loyal and interlinked community of fans, family members and committed teams behind the scenes. It is heartening to see whole families of all ages returning again and again to their performances and to witness the joy and enthusiasm of fans in social clubs, town halls, theatres and on the streets all over South Yorkshire.
The work that goes into each production is exhaustive and detailed. The wrestlers don't just need to be physically fit, but also well mentally prepared and that's before they even start building the back-story of their characters, creating their costumes and fostering an ongoing narrative that is complex, fascinating and vital to the promotion of their shows. Anyone who tells you wrestling is fake, or an act, is wrong – this is a sport that is physically and emotionally gruelling and requires a significant amount of self control and creative tenacity.
-
 
Clay
Two years ago Mattias suffered significant damage to his vision. As an artist working with the visual this required him to rethink his practice and after time a meaningful collaboration with Amber - a ceramacist - began. Drawing from the interplay between the cold, hard logic of mathematics and a more instinctual, intuitive and organic means of using tactile, three dimensional materials, the resulting work references the eternal presence of repeating and gradually developing patterns found in natural structures, geometry, industry and religious art. Together, the two produce tiles to form component parts of a larger structure, and attempt to discuss and navigate the difference between art and craftsmanship.
Amber: "I work primarily with a form, a shape, whereas Matt works with a surface. To me he's a designer, he makes patterns and surfaces and I make the vessel and surface which I want to embellish...he provides a pattern and I provide a form and together they make something else."
This project was created as part of the Archive Sheffield project the Living Archive, funded by Sheffield Year of Making 2016.
-
Fairness on the 83
During 2013, an independent report about fairness and inequality in Sheffield found that average life expectancy falls by 7.5 years for men and almost 10 years for women across the length of the 83 bus route, which links Millhouses in the south with Ecclesfield in the north.
Fairness on the 83 is an interactive media project that traces the 83 bus route on its journey across the city, engaging members of the public and professionals in discussions about inequality in their city, encouraging debate on important topics and exploring what can be done to make Sheffield a fairer, less divided city.
-
Begemot/Link Arms and Join Our Lusty Chorus
A document of my time living in Russia and Scotland.